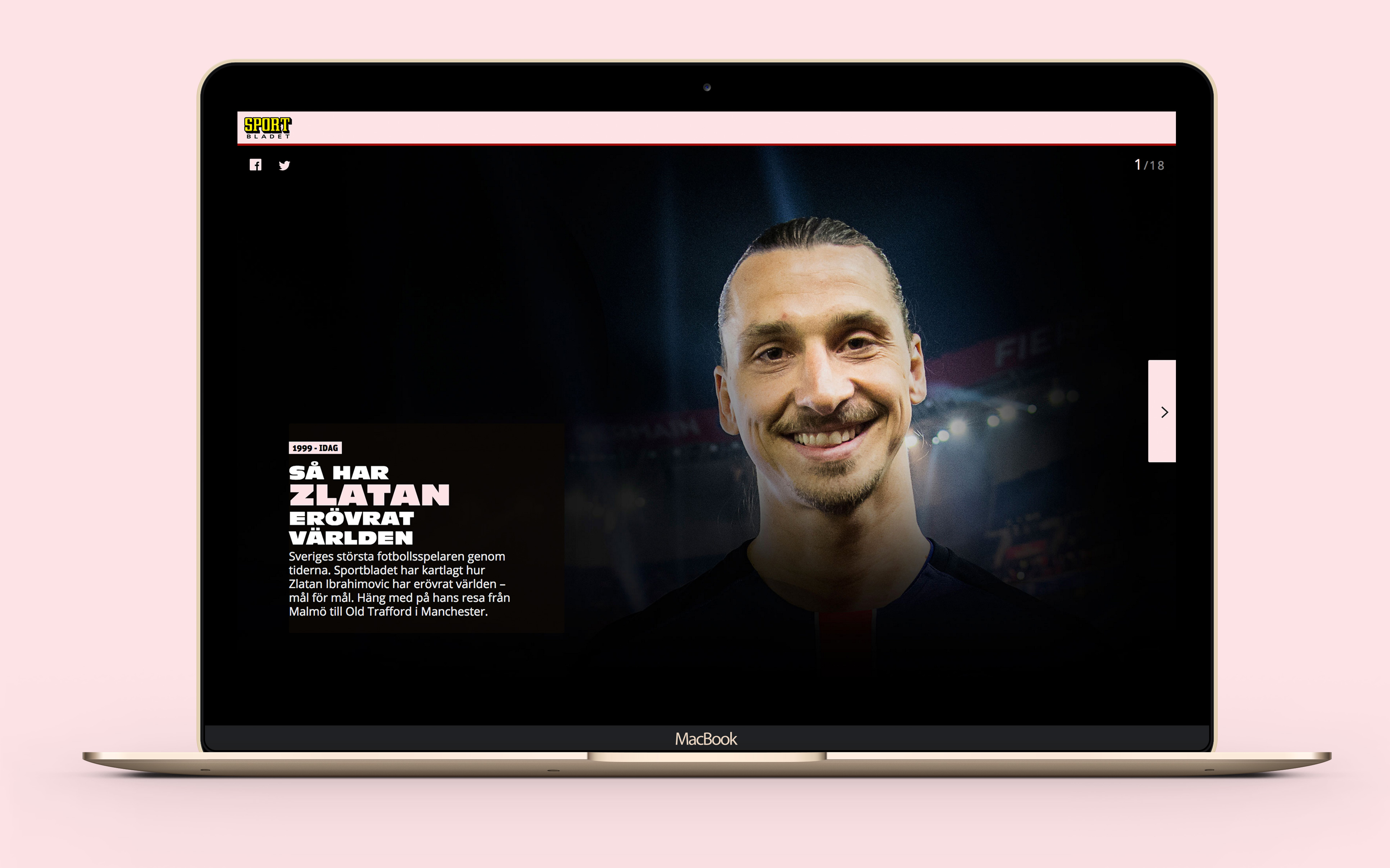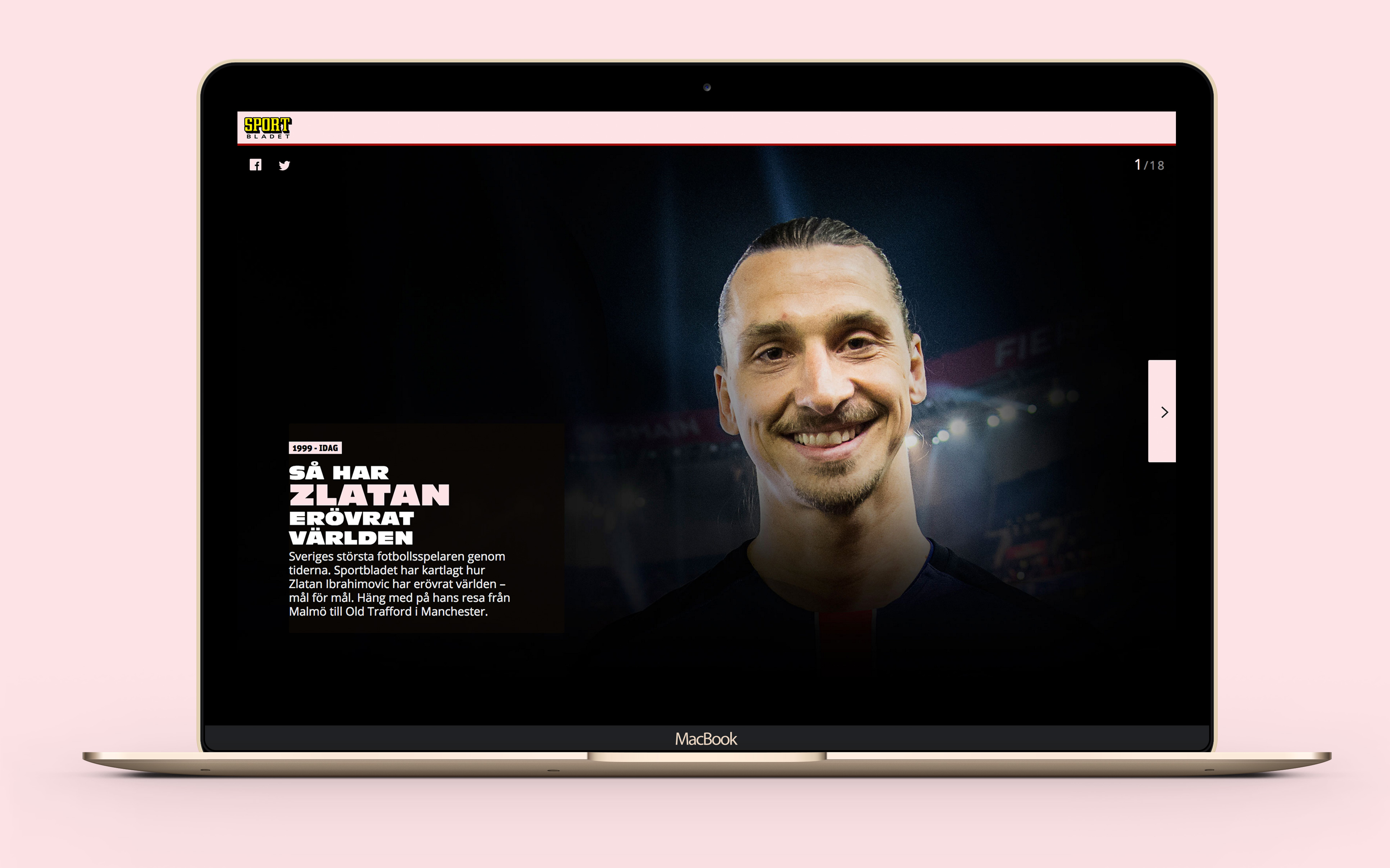 While working at Aftonbladet, I had the pleasure to work with Sportbladet on multiple projects - this being one of them. Sportbladet had gathered, collected ant gotten a lot of data with all the goals that Zlatan had ever made in his career (so far).

Brief
To create a site where people can see and enjoy every goal Zlatan has ever made.

Challenges
- How to transform the data into a context
- How to display over 400 scores
- How to fit multiple goals in one map
- How to tackle multiple seasons in one team
- How to tackle half seasons in different teams
- How to separate national goals from the team goals
- Time



More text will be added...