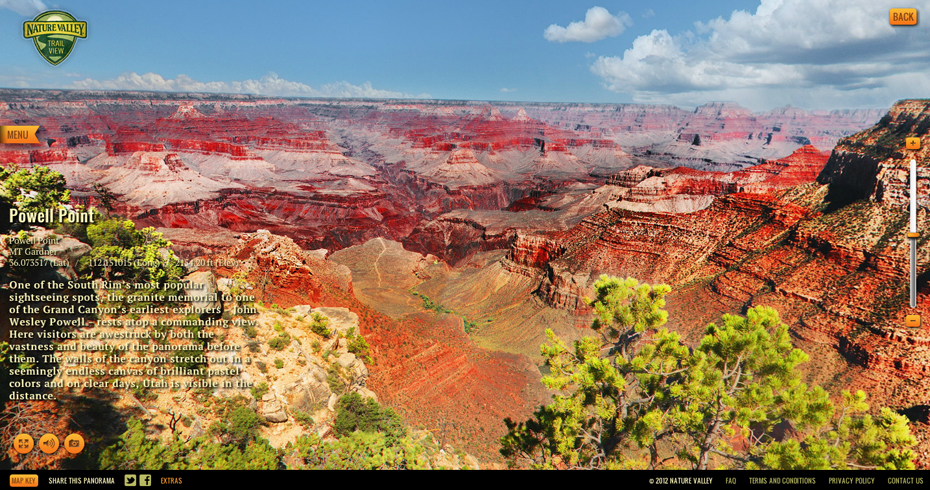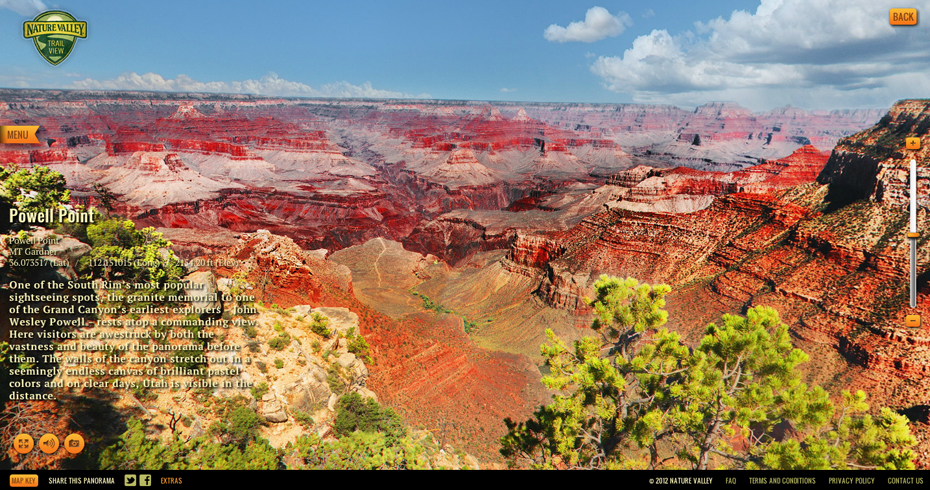 Client: Nature Valley
Agency: Your Majesty
Role: Stitching & Editing photos
Site: naturevalleytrailview.com

Award: FWA - Site of the Day April 14
My part in this project was to stitch together the beautiful photographs, shot by Jens Karlsson ECD at Your Majesty, edit them, and finally create 360 panoramas.

Process
After each trip Jens came back to the office with tons of photos. Each park had photographs from multiple locations, and some locations where shot from different angles. I went through them and started the stitching. To do this I used the program PTGui Pro. In this program I uploaded all the photos from one location, added controll points, and created masks to remove the tripod. The actuall stitching took a while so I used more than one computer in the office at the same time.

The file that was saved from PTGui Pro was a 20,000 by 8,000 pixel, 8-10 Gb panorama .psb with multiple layers, and three for each exposure being shot.

The next step was to open these files in Photoshop and correct minor duplicates, remove people, and to add adjustment layers. I saved the .psb file and made a .jpg copy which I added back into PTGui Pro to create the 360 view. From these views the client chose five locations for each park and the final retouch was done.

Challenge
To work with file sizes this big has been a challenge. To open these .psb files could take up to an hour, and so did saving. Photoshop crashed on me a few times, where I lost hours of editing beacuse I hadn't saved in a while.

Extra
I created wallpapers for each location when all the panoramas where done and the dev team had the final 360 views. I also made planets out of the panorams which I think turned out amazing.