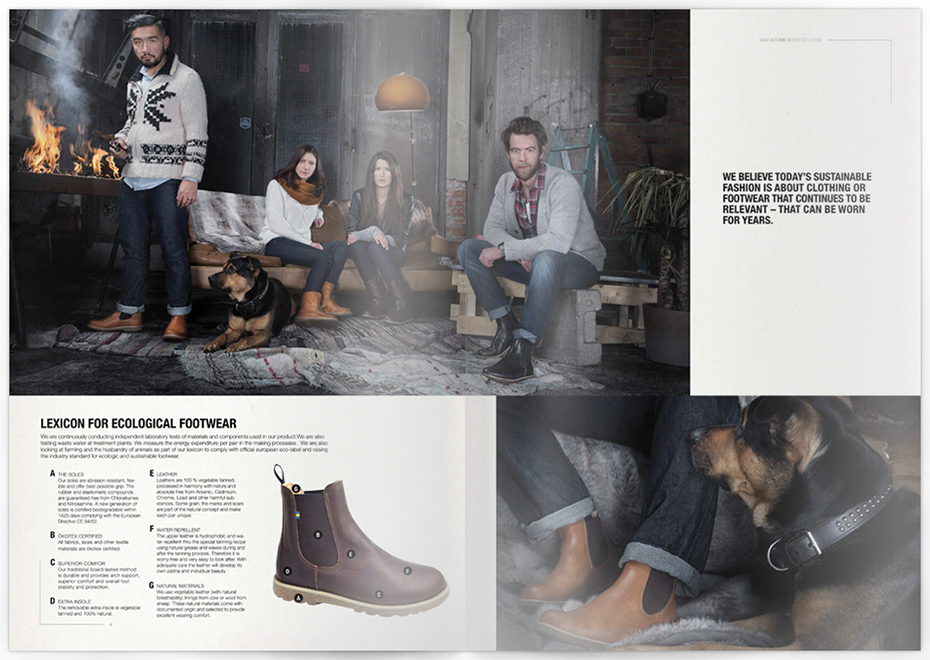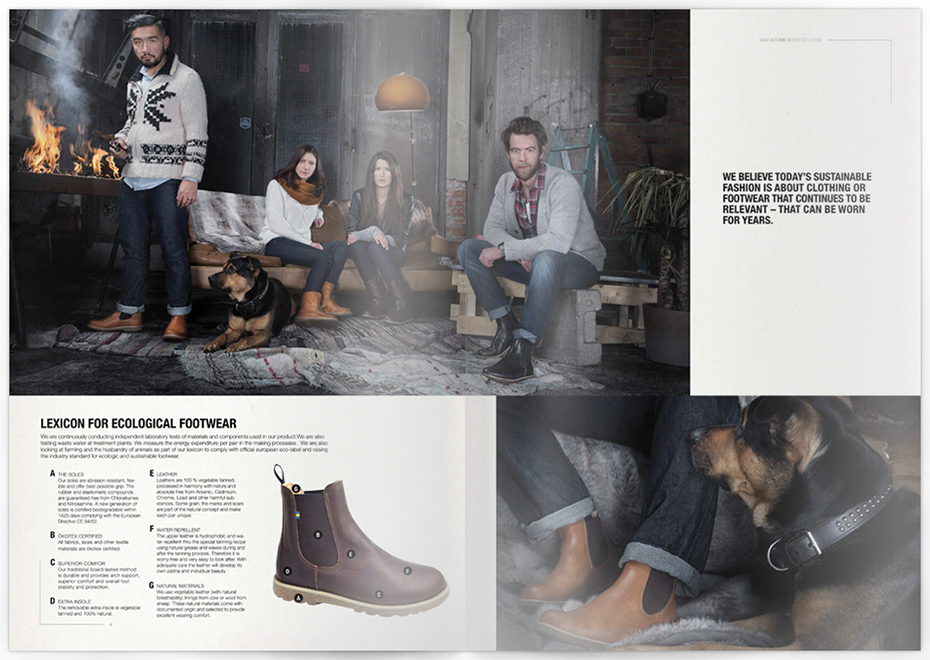 Client: Kavat
Agency: Rebenga
Role: Art Director, Designer
Kavat reinstated production of men's and women's shoes in 2012 with the slogan "Craftsmanship is the new rock'n'roll". Rebenga's aim was to produce a brochure that conveyed the brand's values and also appeal to new consumers. Scandinavian design with environmental responsibility, a focus on quality, and fit and functionality on every detail were the main points of inspiration.

Process
This project started off with a photo shoot. First I helped with setting up the scene with furnitures under the Liljeholmsbron in Stockholm, and then I helped to assist the photographer Marcus Gårder. We got some great photos and the client was happy with the look and feel we presented.

Design
I designed the catalog and the different page layouts. A challenge was to show all the shoe models and their colors options on the middle spread, but a square grid worked out perfectly. When Kavat launched the collection I also created posters for in-store use.